The Philosophy Faculty and Staff
The faculty of the Philosophy Department value excellence in teaching, excellence in research, pluralism, and collegiality. We are award-winning teachers, who love being in the classroom; and rigorous scholars, who love to write. We have recently published in all of the following areas: Animal Studies; Asian Philosophy; Bioethics; Experimental Philosophy; Philosophy of Emotion; Feminist Philosophy; Philosophy of Film; Phenomenology; Pragmatism; Nietzsche; Social and Political Philosophy; and Virtue Epistemology. We hope you come visit us!
We are lucky to have devoted adjunct faculty and terrific staff.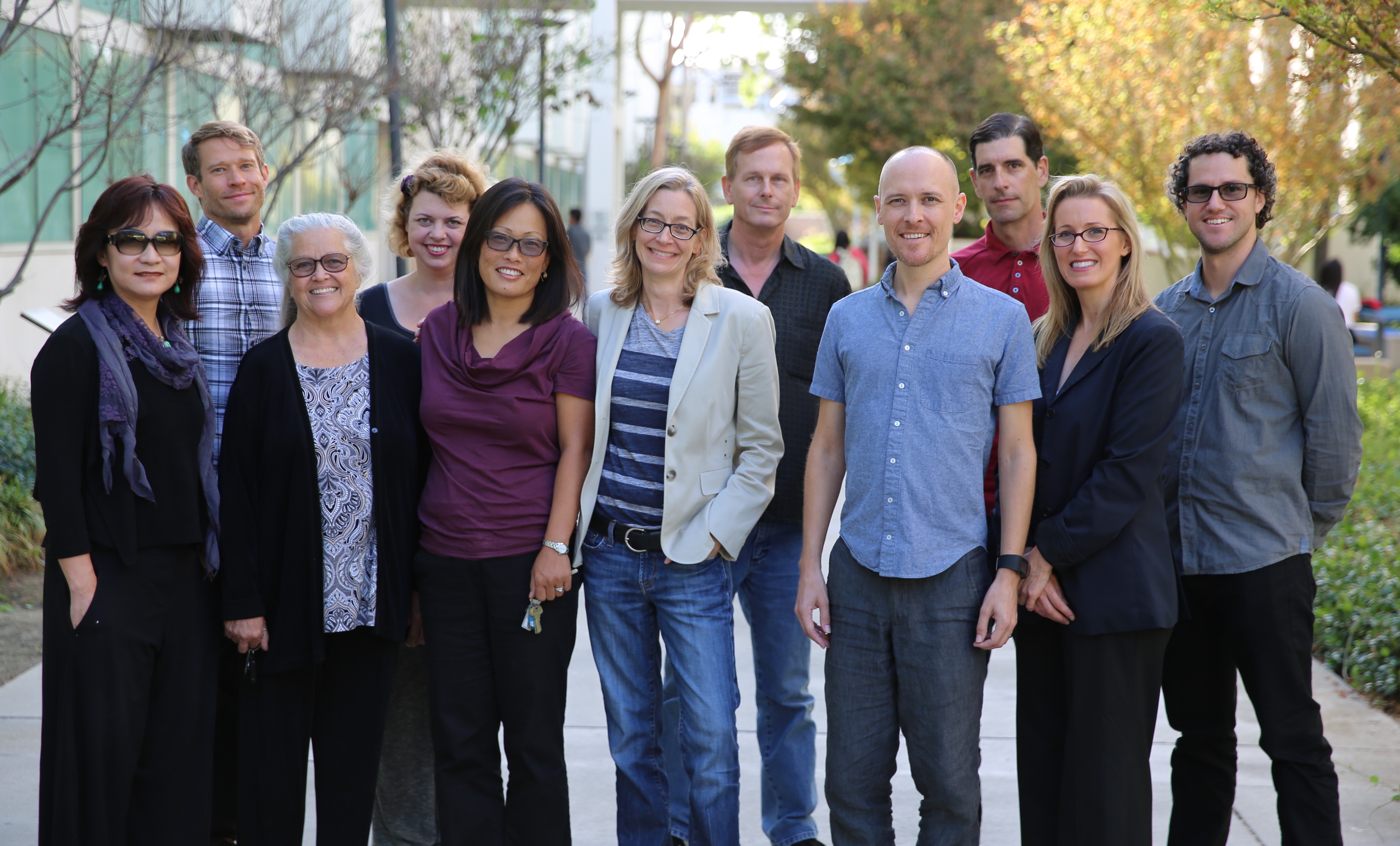 Front row, from left: Jeeloo Liu, Shari Neller Starrett, Emily S. Lee, Heather D. Battaly, Andrew Howat, Amy Coplan, Brady Heiner; Back row, from left: Ryan Nichols, Jennifer Schorz, John K. Davis, Matthew Calarco
Photo by: Bryon Cunningham
Read a profile of the department's recent activities.